Volume 1 - Tobago
Home of the elusive manta rays and the Caribbean's largest brain coral, diving in Tobago can be a scenery blurring drift, a wild ride around rocks whose next nearest shore is Africa, or an utterly peaceful potter along a small but beautiful wall.
Tobago's diving falls into four distinct areas each with very different diving, shoreside facilities and ambience—see the book to choose what is right for you.
Read descriptions of Tobago's 12 dive operators and 44 dive sites.
Checkout dive site 20 - London Bridge
Download the Tobago chapter as a pdf from our on-line store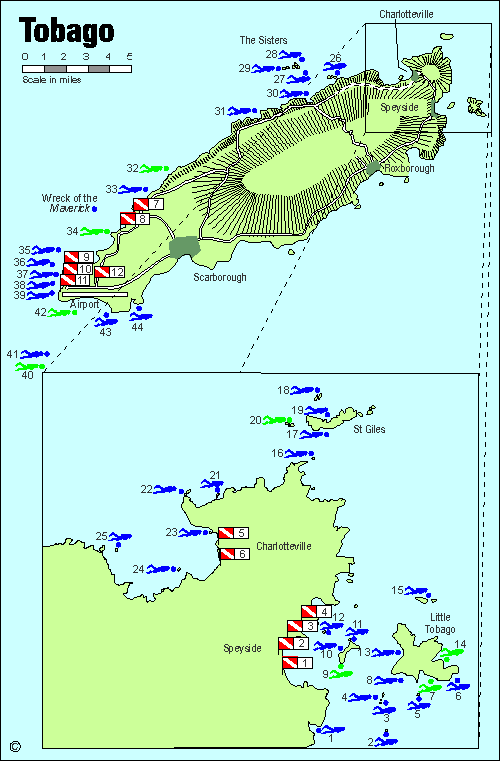 1 Tobago Dive Masters2 M-Dive Redman
3 Tobago Dive Experience (Manta Lodge)
5 Ron's Watersports
6 Man Friday Diving
7 Tobago Dive Experience (Rex Turtle)
8 Diamond Divers (CLOSED)
9 Wild Turtle Dive Safaris
11 Dive Tobago
12 R&C Divers Den