Volume 1 - Barbados
With over 20 miles of barrier reef reaching to within 40 to 60 feet of the surface as well as 9 frequently dived wrecks, Barbados is beginning to take its diving tourism seriously. So should you.
The presence of the main recompression chamber for the region attests to a commitment to safety and the local dive operator association (PADO) has recently set new safety standards—see the full chapter for current PADO membership.
See descriptions of Barbados' 13 dive operators and 33 dive sites.
Checkout dive site 14 - The wreck of the SS Stavronikita
Download the Barbados chapter as a pdf from our on-line store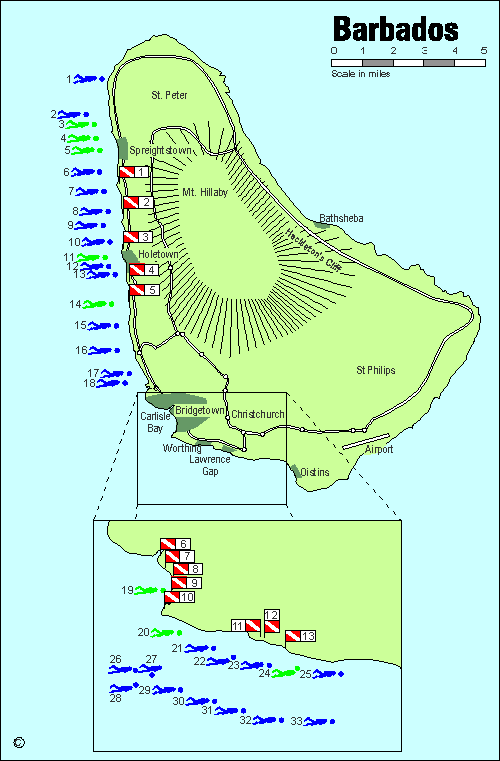 1 Reefers and Wreckers2 Blue Reef Water Sports
3 Carib Ocean Divers
6 Coral Isle Divers
7 Underwater Barbados
8 Hightide at the Boatyard
9 The Dive Shop
10 Dive Boat Safari
11 Scotch and Soda
12 Bubbles Galore